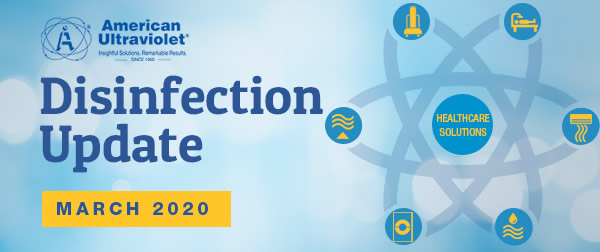 Negative test results could lead to a false sense of security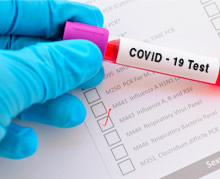 According to Paul Fulton (Press Officer for the CDC), the current incubation period for the COVID-19 virus is 14 days. So any test administered within that time frame is a test for the person's status at that moment. This means if a person tests negative early during that 14-day incubation period, it may simply mean the virus has not reached a detectable level in that person at the point in time the test is administered. This can lead to a false sense of security, and may create confusion for the public. The more the CDC learns about the virus the better, as they will be able to determine the optimal time to test for the virus.
Review the full transcript of the CDC press briefing.
---
---
Visit the Disinfection Update E-newsletter archives (which begin with March 2020) to read helpful stories about the effectiveness of UVC Disinfection.
---
None of the American Ultraviolet UVC products detailed above are certified, or approved under any applicable laws, as a medical device, and as such, American Ultraviolet, and its Representatives and Distributors, do not currently intend for them to be used as medical devices anywhere globally. Products have not been evaluated by the FDA.
---