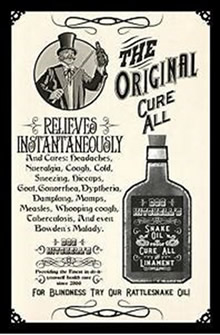 Because of the on-going COVID-19 crisis many products have entered the marketplace making claims that, often with a closer look, cannot be substantiated. Unfortunately, consumers are desperate to find products that will help protect them and their loved ones from COVID-19, which many products claim they will do.
Consumers are blasted by the media, through social media, and with elegantly designed brochures, promoting extremely low cost, extravagant looking devices supported by outrageous, and dangerous claims that UVC is completely safe to be used openly around humans, animals, and plants. American Ultraviolet takes safety extremely seriously, so we consult clients, and prospective users, on necessary safety guidelines, including safety glasses, fully covered skin, and other applicable safety precautions.
Katja Auer, Clinical Director for the Healthcare Solutions Division of American Ultraviolet, recently received a phone call from a dentist who had purchased four (4) UVC products on-line from various sources. He tested them with UVC Dosimeters from American Ultraviolet and was terribly upset when he found that they did not generate the UVC as advertised. In fact, they did not generate any detectable UVC. He went ahead and purchased the handheld Blade from American Ultraviolet for a surface disinfection application, and immediately took it to the test with the Dosimeters. He called Katja again, and this time was incredibly happy that he did not fall into another snake-oil trap. Katja advised him that it would not be possible for American Ultraviolet to be in business for more than 60 years if these American-made products did not work. American Ultraviolet has many similar stories and it has become critical part for Katja to try and educate each person who contacts her regarding the efficacy of UVC products, and how to test them. The consumer base truly was empowered when affordable UVC Dosimeters became available to test the various UVC products on the market.
---
Katja Auer, MA, MBA is the Clinical Director for the Healthcare Solutions Division of American Ultraviolet and has been an active member of the UVGI community for more than 15 years. Ms. Auer served as chair of ASHRAE's Technical Committee TC2. 9 and co-authored the first Chapter on UVC in ASHRAE's Applications Handbook in 2008. She is a member of ASHRAE's standards and working groups SSPC185 and GPC37, an active member of the International Ultraviolet Association (IUVA), and The Association for Professionals in Infection Control and Epidemiology (APIC). She serves on ISO/TC 142 Cleaning equipment for air and other gases as US Expert on UVGI technology.
---