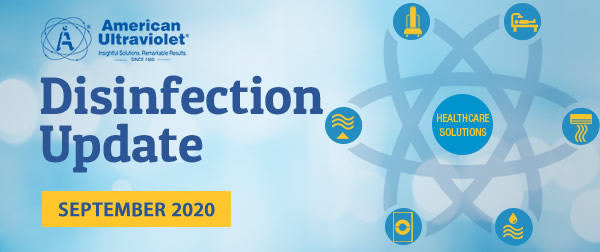 Product Spotlight: The UVC Blade
The UVC Blade (Patent Pending) is a handheld, portable UVC disinfection device designed to inactivate bacteria, viruses and fungi on surfaces where traditional hard-mounted UVC fixtures are inconvenient to be mounted; and where portable devices have limited access. Common environments include laboratories and food manufacturing, including food storage and packaging.
In healthcare environments the UVC Blade is ideal for the disinfection of:
Bathroom handrails, toilet surfaces, sinks, and other surfaces, including Cell phones, chairs, door knobs, bed rails, tray tables, etc.
The UVC Blade is fully portable and plugs into any standard 120V outlet. It comes equipped with a shatterproof UVC high output lamp, an oversized handle designed to maximize grip comfort, an on /off switch, a power cord, and UVC safety glasses.
Benefits
Quickly disinfects common bacteria, viruses and fungi on hard to reach surfaces
Lightweight handheld device with shatterproof lamp
Easy to use
Lamp rated for 12,000 hours
Comfortable handle minimizes grip discomfort
Specifications
Polished aluminum reflector maximizes UVC intensity
Quick and easy lamp-change out requires no extra tools
On/Off safety switch
Voltage: 120-240V; 50/60HZ
Provides ≥735µW-s/cm2 of UVC intensity @ 6"
Dimensions: 18"L x 5"W x 6.25"H
6 foot 3 -prong power cord standard on 120V version
Uses one SBL350T shatterproof germicidal UVC lamp
Lightweight aluminum housing is sturdy, yet weighs less than 5lbs.
---
Visit the Disinfection Update E-newsletter archives (which begin with March 2020) to read helpful stories about the effectiveness of UVC Disinfection.
---
None of the American Ultraviolet UVC products detailed above are certified, or approved under any applicable laws, as a medical device, and as such, American Ultraviolet, and its Representatives and Distributors, do not currently intend for them to be used as medical devices anywhere globally. Products have not been evaluated by the FDA.
---