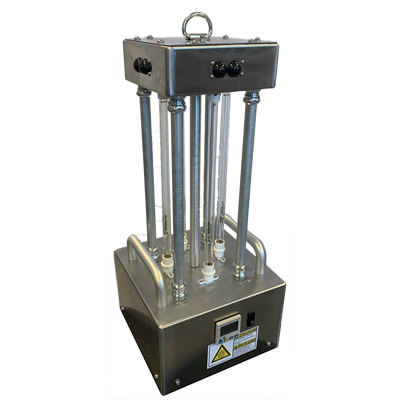 The MRS14-4 mobile UVC device has proven to be a favorite solution for Emergency Medical Services, firefighters, law enforcement vehicles, school environments, restaurants, workplace areas, bathrooms, veterinary offices / kennels, and really all environments with a smaller footprint. It can be hung from the top or bottom mounting hooks, placed on desks, and easily moved around on rolling carts. It quickly disinfects surfaces at shorter distances, and is equipped with the important 360° safety features that help prevent accidental UVC exposure.
For ease-of-use it is equipped with a remote control for quick start, and, with its high portability, makes the MRS14-4 a real bestseller. Perhaps most important is that the MRS14-4 is fast in small spaces.
Learn More about the MRS14-4.
---