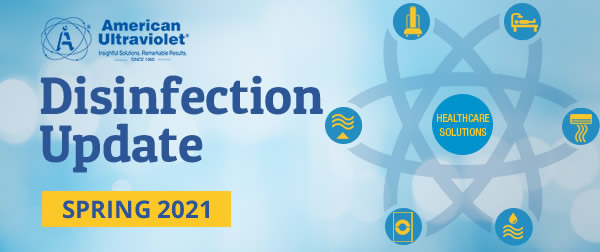 CDC Recommends UVGI for Ventilation in Schools and Childcare Programs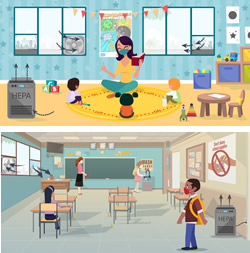 On 26 February 2021, the CDC published guidelines on ventilation in schools and childcare programs. The most important recommendations continue to be good ventilation, and wearing proper masks. Additional preventative actions include:
Bring in as much outdoor air as possible.
Use child-safe fans to increase the effectiveness of open windows.
Consider having activities, classes, or lunches outdoors when circumstances allow.
Ensure Heating, Ventilation, and Air Conditioning (HVAC) settings are maximizing ventilation.
Make sure your ventilation systems are serviced and meeting code requirements. They should provide acceptable indoor air quality, as defined by ASHRAE Standard 62.1
Filter and/or clean the air in your school or childcare program. 
Improve the level of air filtration as much as possible
Consider portable air cleaners that use high-efficiency particulate air (HEPA) filters
Consider using ultraviolet germicidal irradiation (UVGI) in schools and non-home-based childcare programs as a supplemental treatment to inactivate the virus that causes COVID-19, especially if options for increasing ventilation and filtration are limited. Consult a qualified professional to help design and install any UVGI system.
For the entire guideline pleas follow the link below:
https://www.cdc.gov/coronavirus/2019-ncov/community/schools-childcare/ventilation.html
---
---
Visit the Disinfection Update E-newsletter archives (which begin with March 2020) to read helpful stories about the effectiveness of UVC Disinfection.
---
None of the American Ultraviolet UVC products detailed above are certified, or approved under any applicable laws, as a medical device, and as such, American Ultraviolet, and its Representatives and Distributors, do not currently intend for them to be used as medical devices anywhere globally. Products have not been evaluated by the FDA.
---