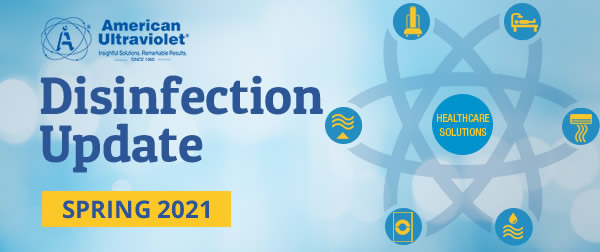 New Product Training Videos are now Available for the American Ultraviolet Mobile UVC, and Fixed Mount UVC Systems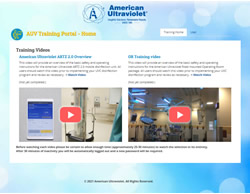 American Ultraviolet launched its mobile UVC, and fixed mount UVC, training and certification web interphase in March 2021. These new training modules have been very well received as they simplify the mobile and fixed mount UVC system training for users.
After opening the American Ultraviolet Training portal, trainees can independently register to receive access, then watch the videos on demand. The videos include a comprehensive overview of UVC safety, proper use, and proper maintenance. Upon completion of the video a training certificate will be issued.
---
---
Visit the Disinfection Update E-newsletter archives (which begin with March 2020) to read helpful stories about the effectiveness of UVC Disinfection.
---
None of the American Ultraviolet UVC products detailed above are certified, or approved under any applicable laws, as a medical device, and as such, American Ultraviolet, and its Representatives and Distributors, do not currently intend for them to be used as medical devices anywhere globally. Products have not been evaluated by the FDA.
---