Earn CE credits with American Ultraviolet via Vector Solutions "Ultraviolet Energy 101 – Intermediate."
This course is an in-depth introduction into the technology of UVC - how it works, what to consider with respect to UVC devices, UVC applications, and, most importantly, safety aspects and regulatory updates.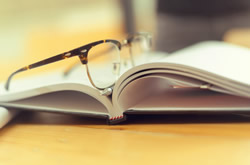 Following is what participants said about the course held in October, 2021:
"Excellent presenter"; "Very informative webinar, thank you."; "excellent materials"; "Excellent topic and a very informative presentation."; "The presenter is an excellent speaker, uses everyday language to teach and explain, and has great images/photos to backup and enhance specific subject matters."
The next CE credit course will be offered in March 2022. Please contact Katja Auer at kauer@auvco.com for more information, and to learn how to sign up.
---