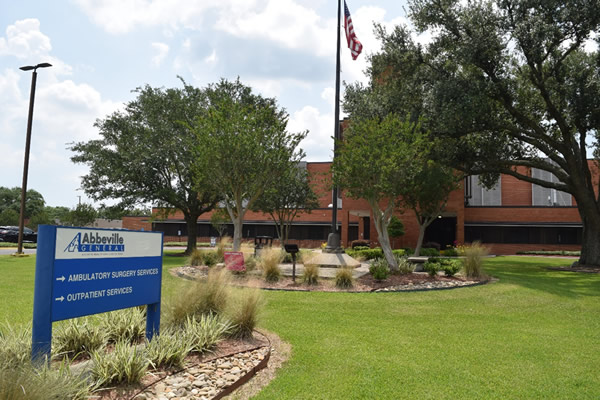 Cleanis and American Ultraviolet, working together with the team at Abbeville General Hospital, wrapped up the installation of five customized, permanently mounted UVC systems in five operating rooms in May 2022. Abbeville General serves 60,000 residents in Vermillion Parish, Louisiana. Vermillion Parish is south of Lafayette, LA and 150 miles west of New Orleans. The Parish sits on the Gulf of Mexico coast.
Our partner, Cleanis, brought the fixed mount UVC solutions to the Abbeville General leadership team in 2021. The Director of Surgical Services, and the COO, liked the idea of having a permanently installed, always available, pre-programmable UVC system for their heavily used operating rooms.

Cleanis and American Ultraviolet worked together to develop a custom solution that would serve all five busy ORs. The American Ultraviolet team provided the layouts that would effectively disinfect the operating rooms on a daily basis. Cleanis brought the customized solution to Abbeville General.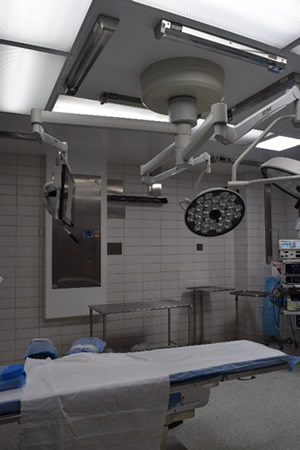 The value assessment committee at Abbeville General agreed that having a fixed mount system would save time, improve consistency, provide reporting, and increase patient safety over their current method of having one full-time employee moving a UC mobile system between ORs during the night.
Once the Abbeville General team decided on the systems, it was a coordinated effort between Cleanis, American Ultraviolet, and the hospital to work with a local general contractor, Gallo, and a local electrician, Pat's Electrical, for the installation.
Cleanis' National Sales Manager, Jerid Boutet says, "The American Ultraviolet team helped us bring a great UVC solution and design to Abbeville General. They were only a phone call away anytime we needed help."

---