The 2023 ASHRAE/AHR Winter meeting in Atlanta had strong participation. In particular, the Technical Committee (TC) 2.9 UV-C for Air and Surface Disinfection had some of the highest in person attendance to date.
The meeting included many discussions during the TC2.9 subcommittees, including Handbook chapter revisions, and developing standards, such as SPC185.4 Method of Testing In‐Room Ultraviolet Devices and Systems for Microbial Inactivation on Surfaces in a Test Room; new research proposals for UVC applications; and program suggestions for future ASHRAE events.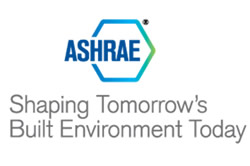 ASHRAE reported the following - the ASHRAE 2023 Winter Conference concluded in Atlanta, with a strong focus on building decarbonization strategies. The conference took place February 4-8, 2023, with more than 3,000 HVAC&R industry professionals in attendance. The AHR Expo occupied 487,000 net sq ft. of exhibit space at the Georgia World Congress Center and showcased the latest technologies and services in the HVAC&R industry.
The five-day conference featured more than one hundred technical sessions, updates from Society leaders, tours, and social events.
The AHR Expo featured a total of 1,779 exhibitors, including 425 international exhibitors. An estimated 40-45,000 people attended the Expo over the course of three days.
About ASHRAE
Founded in 1894, ASHRAE is a global professional society committed to serve humanity by advancing the arts and sciences of heating ventilation, air conditioning, refrigeration, and their allied fields.
As an industry leader in research, standards writing, publishing, certification and continuing education, ASHRAE and its members are dedicated to promoting a healthy and sustainable built environment for all, through strategic partnerships with organizations in the HVAC&R community and across related industries.
The Society is showcasing integrated building solutions and sustainability in action through the opening of the ASHRAE Global Headquarters building in metro-Atlanta, Georgia.
Follow this
link
for more information.
---