Achieving Consensus on GUV in Public Spaces - A Collaborative Road-mapping Workshop on Issues, Priorities, Objectives and Plans
June 6 - 8, 2023
ASHRAE-HQ, Atlanta, Georgia
Workshop Overview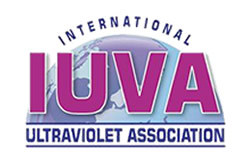 The International Ultraviolet Association (IUVA) has been the leading international voice to make the use of UV technology a leading technology for public health and environmental application for decades. Interest in germicidal ultraviolet (GUV) for reducing the risk of disease transmission in public spaces skyrocketed during the COVID-19 pandemic, and IUVA was instrumental at providing essential community forums to encourage dialogue between all GUV stakeholders to spur communication and networking.  IUVA is once again taking a leadership role of bringing the community together.
To further this effort, the IUVA and ASHRAE, with GUV stakeholders, are staging their first road-mapping workshop to identify the issues, objectives and plans needed to implement GUV in public spaces to combat disease transmission. This will be done in interactive, facilitated and web-enabled roundtable sessions that bring international thought leaders and industry participants together to distill the latest trends in infectious diseases; GUV technologies; and healthcare needs, all looking ahead to make these possible within the next ten years.
Please come join us at ASHRAE Headquarters in Atlanta, Georgia for the in-person conferencing and virtual networking opportunities you've come to expect from IUVA events.
This is a unique, once-in-a-decade opportunity to participate in a critical road-mapping workshop with your GUV peers from commercial companies of all sizes, along with academia, government, and non-government organizations – we invite you to be a part of the future of GUV in public spaces.
For more information, and to register for the workshop, please visit:
https://www.iuva.org/2023-GUV-WS

---