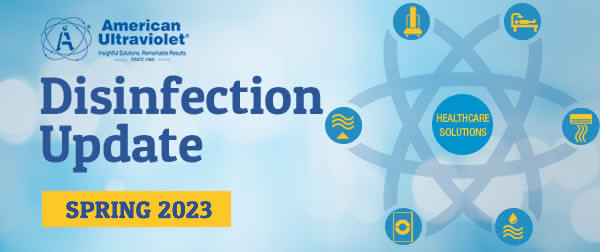 Mobile Room Solution (MRS) UVC Fleet – Exciting new upgrades
We responded to our customers' input by making the MRS UVC fleet even more user-friendly and intuitive. The MRS33 and MRS45 are now equipped with the same features and controls as the ARTZ 2.0, further streamlining processes for clients who have various MRS units at their sites.
New functions for the MRS33 & MRS45 include:
Control with any WiFi enabled device
Data logging including operator, room number, cycle type, and duration
Downloadable, shareable usage reports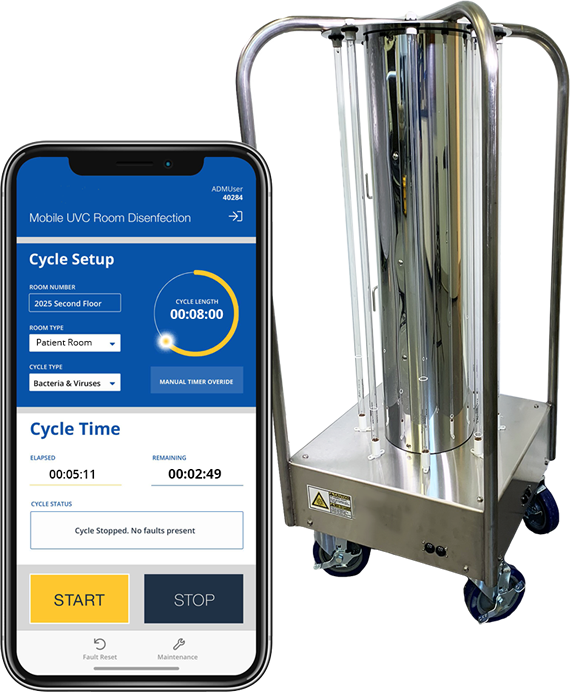 ---
---
Visit the Disinfection Update E-newsletter archives (which begin with March 2020) to read helpful stories about the effectiveness of UVC Disinfection.
---
None of the American Ultraviolet UVC products detailed above are certified, or approved under any applicable laws, as a medical device, and as such, American Ultraviolet, and its Representatives and Distributors, do not currently intend for them to be used as medical devices anywhere globally. Products have not been evaluated by the FDA.
---