The in-service training supplied as part of the fixed mount OR package series from American Ultraviolet is an important piece in establishing a proper UVC implementation plan.  The in-service training covers: UV basics, safety concerns, fixtures (purpose, features, and function), and the touchscreen set up.  The visit always includes time for questions and answers.
Employee buy-in plays a big part in how successful your UVC program will be.  Educating the staff on the basics of the technology and providing them with a fact-based understanding of the science, and safety measures, are the primary goals of the in-service training.
Through the years our Fixed Mount package controls have changed (e.g., went from knobs and switches to a touchscreen controller), however, the basics haven't changed. Please be sure to always use caution when using UVC equipment and follow manufacturers safety procedures - no exposed skin and always wear eye protection. We recommend scheduling an in-service training every 2-3 years, depending on staff and turnover.
While on-site our team welcomes the opportunity to meet with the Facilities / Maintenance staff, the EVS team, and the Infection Control / Infection Prevention teams, to discuss the fixed mounted OR package options, as well the many other ways American Ultraviolet can support your facility with one of our Four Pillars of UVC disinfection. 
---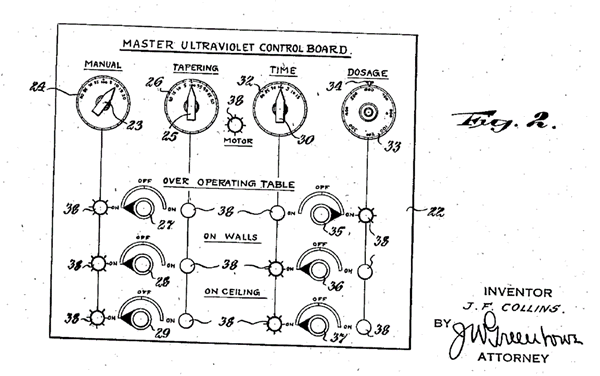 Control unit from 1939 patent for using UV in the OR
---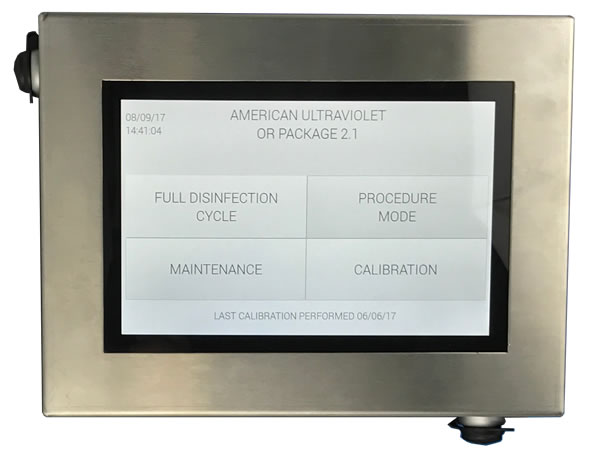 Touchscreen fixed mount package controller, American Ultraviolet 2020.
---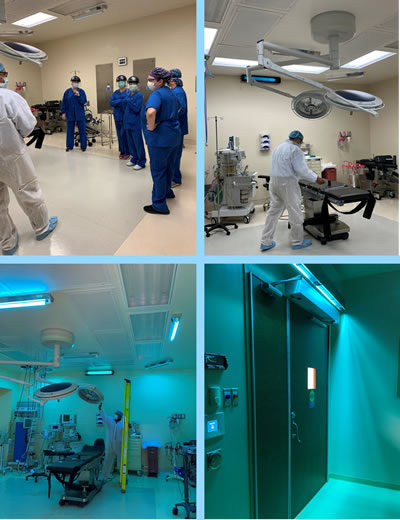 The team at work – impressions of training and in-service.