What to Expect When You Work with American Ultraviolet for Your Custom Solution
American Ultraviolet offers hundreds of standard UV solutions that fit the requirements of most of our customers. However, we recognize there are often unique applications that will instead require custom UV systems integration solutions. In these situations, rather than attempting to force an existing product to "sort of fit," we instead rely on the knowledge and capabilities of our experienced in-house engineering, fabrication, assembly, and testing teams to help us provide Insightful Solutions and Remarkable Results for our customers, something we've been doing Since 1960. Put simply, and directly – American Ultraviolet can and will design and manufacture high-performance, custom, integrated UV solutions for customers who want, need, and have the necessary budget – regardless of whether it's a retrofit solution that integrates into an existing process or system; or a completely new, and standalone, system.
We can proudly make this statement because of the many custom UV solutions we've already successfully completed, and because of the commitment and expertise of our mechanical, electrical and software programming engineers and technicians – we are confident we can continue to provide all of our customers with effective solutions that are unavailable anywhere else in the world.
American Ultraviolet's Engineering Team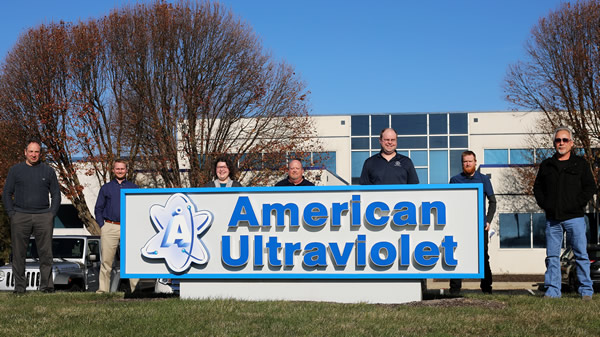 ---
Examples of American Ultraviolet Custom Projects