The Multi-Cure Edge Handling System is a UV reciprocation conveyor system designed to cure very heat sensitive substrates that require large dosages of ultraviolet energy in order to cross-link any UV chemistry requirement. This is accomplished by having the lamps move back and forth while the conveyor belt is moving.
Because of its edge handling ability, curing Printed Circuit Boards (PCB's) is a perfect application for the Multi-Cure. Other proven and ideal applications for the Multi-Cure include:
UV conformal coatings
Orthodontic, epoxy
Silicone
Plastic bonding
Gasketing/sealing
Medical device/disposables
Thin film/heat sensitive materials
Wood coating
Multi-cure optional features include Allen Brandley, with HMI and SMEMA handshake for a complete automated upstream and downstream process control; UV and temperature monitoring; bottom mounted lamps for two-sided at the same time cure capabilities; and adjustable output lamp control in 25% increments. CE/UL listed is also available.
To learn more about the Multicure Curing System, including technical specifications, please visit our technical library where you can download and print literature.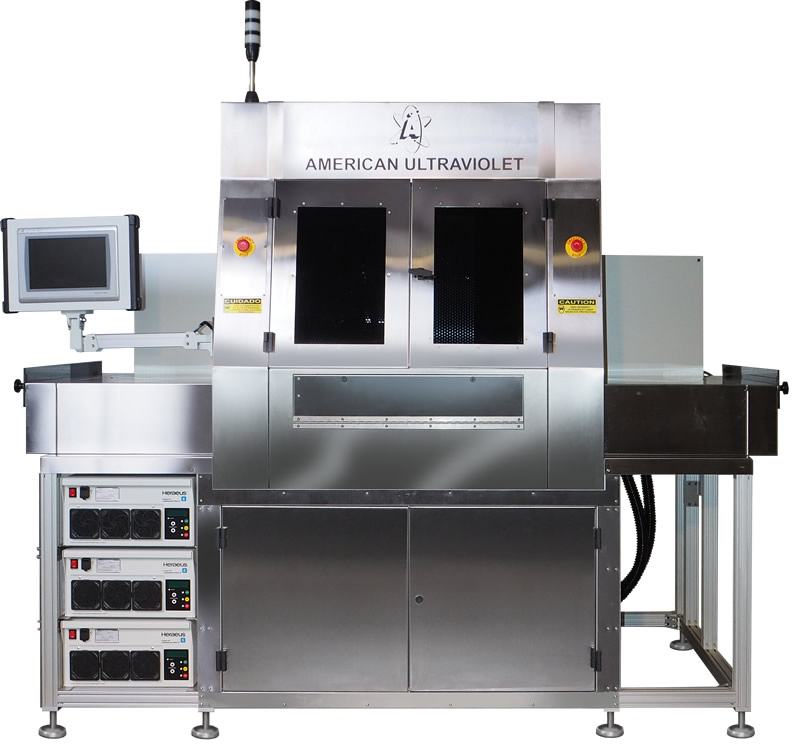 Standard Features
Adjustable width from 6-18"
Digital belt and reciprocation speed readouts
Choice of bulb options, depending on the UV application
Power buckets for automated lamp height
Built-in shelves for the power supplies.
The Multi-Cure can be powder coated, or made from stainless steel. Complete stainless steel belt systems are also available.