The easy-to-operate C-9000 universal envelope feeder (originally manufactured by Press Specialties, until their acquisition by American Ultraviolet in 2014), is the perfect compliment to your offset and/or digital print shop. Combined with the D-100 universal delivery conveyor, this substrate feeder will allow you to position your business as a true full service printer.
For more than 60 years we've designed and built all our reliable, user-friendly, low-maintenance printer envelope feeders in the U.S.A. They feature heavy-duty thick gauge steel and tubing, and contain components from trusted and well-respected brands, ensuring replacement parts are readily available. Our high-quality equipment is easy to set-up, easy-to-service, and requires minimal mechanical changes for different stock sizes. In addition, the C-9000 universal envelope feeder lets you continuously add envelopes without ever stopping the press, therefore increasing production, and lowering labor/run time.
Standard Features
Patented sucker bar prevents feeding doubles
Runs all envelopes from 3 x 5 - 10 x 15
Use on all presses with conventional suckers
Top-load, bottom vacuum feed for better control
Single micro adjusting jogger allows for registration on direct-drive presses
Moves from press to press within minutes
Cranks up or down to any press height
Use with coin envelopes, photo mailers, booklet and catalog envelopes, folded stock and card stock
Applications
AB Dick
Chief
Hamada
Heidelberg
Itek
Multi
Ryobi
Toko
Specifications
Height: Adjustable from 30-1/2" to 39"
Width: 13"
115 Volts - 11 Amps - 60hz
Feeding Speed: 3,000 to 10,000 sph
Stock Size: Minimum 3"x5", Maximum 10"x15"
Feed Capacity: Initial envelope capacity of 400 #10 business envelopes, Continuous top-load, bottom vacuum feed mechanism.
Machine Dimension: Length 38" x Width 15"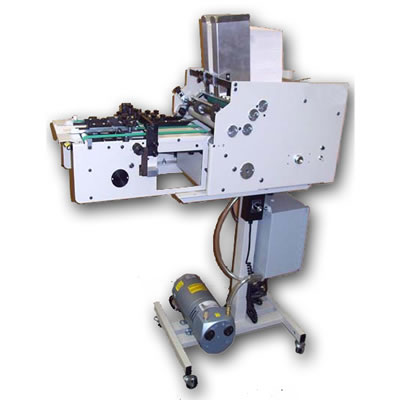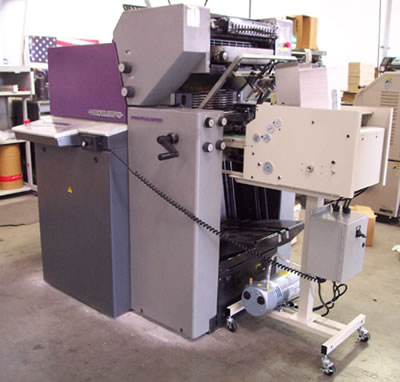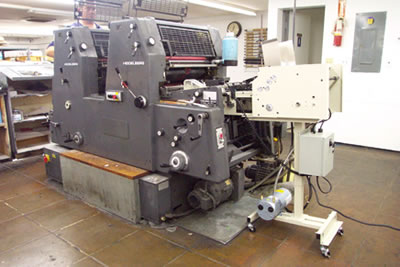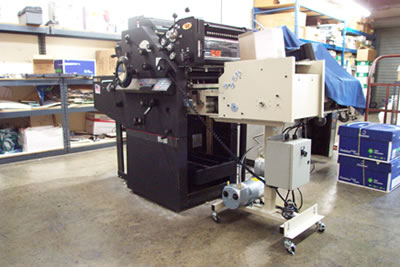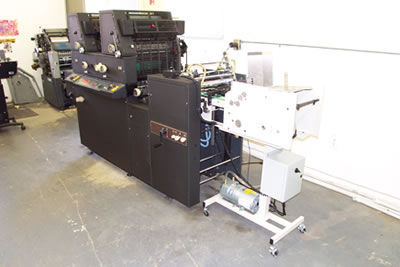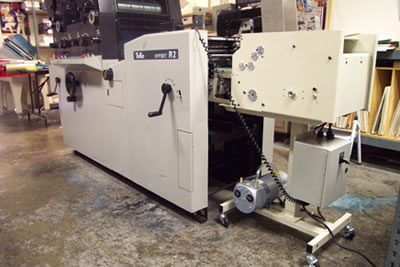 C-1250 / C-600 Non-Removable Envelope Feeder
(C-1250 for Multilith 1250 / C-600 for Hamada 500/600)
Features:
Top-load, Bottom-Vacuum Fed, one envelope at a time for better control
Single Micro-adjusting jogger for better registration
Proven reliable performance at full press speeds
Gear driven, speeds up or slows down with your press
Suction cups along bar permits envelopes to be printed in any direction, flaps in or out
Envelope feeders fit two-color head setups
Trouble free feeding of a wide range of stock (3"x5" to 10"x13")
Use with coin envelopes, photo mailers, booklet and catalog envelopes, folded stock and card stock
D-100 Delivery Conveyor
Free standing delivery conveyor
Fits all presses and most other equipment, such as folders, etc.
Even works with a chain delivery.
Great for envelopes, booklets and folded stock.
Variable speed up to 210 inches per minute
Adjustable height from 19 in. to 37 in.
10-1/2 in. Wide x 36 in. long
---