The UV Lite 350 a UV Handheld Ultraviolet Light Curing System from Lesco UV quickly and effectively cures coatings on wood, concrete, bathtubs and countertops.
The UV Lite 350 a is a portable UV light device that features a rugged, variable electronic power supply that weighs only 10 lbs, a quick disconnect 30' lamp/power supply connecting cable, and self-diagnostic LED indicators. It also comes with a molded rolling travel case that makes it easy to transport and store.
To learn more about the UV Lite 350 a portable UV curing unit, please visit our Document Library, where you can download and print literature.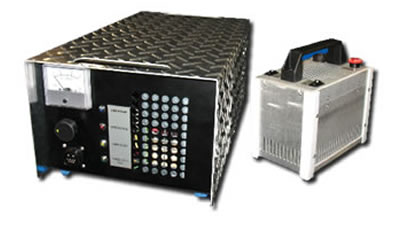 Standard Features
Ergonomic, lightweight lamp assembly: 2.5 lbs
90/264 VAC; 50/60 Hz; single pase 15 amp circuit
350 WPI UV lamp with 5 ¼" arc length
Automatic restrike circuit
Optional additive lamps available