Curing Solutions Highlights
---
Wait! LED Technology in a Spot Curing System?
Yes, you read that correctly! Last week we talked about just one of the many spot curing products offered by our Lesco division of American Ultraviolet. To expand upon that discussion we wanted to talk about one more spot curing solution- The Cool Cure 365.

Arc Lamp Technology vs LED Technology
Still a Need for Arc Lamps
Arc lamp curing technology is still a readily available and prominent solution for spot curing with applications that may exceed the known capabilities of the newer use of LED UVA curing technology. For larger and faster spot curing needs arc technology is still widely used and more commonly recommended while LED function continues to develop.
LED Benefits
Low Energy Consumption and overall a more environmentally "green" spot curing solution with no mercury.
With no warm up time there is the instant On/Off function.
Longer and more consistent LED life.
A cooler cure with less heat.
Smaller overall control box and more allowed head flexibility increase its function and usability.
The Cool Cure 365 is the most powerful UVA LED curing device on the market. What is so special about LED curing? Using light-emitting diodes (LEDs) allows for a high intensity spot curing application and produces far less heat. By using LEDs consumers are able to create a cool cure as well as take advantage of all of the LED curing benefits. The LEDs are able to have a life of over 15,000 hours of continued consistent output as well as having no warm up period before use. The Cool Cure 365 is a direct replacement for older mercury arc based spot curing systems and eliminates annoying bulb and filter replacement. With no replacement costs there are no additional maintenance costs to the consumer!
The Cool Cure 365 has several new and improved features in the spot curing world. For example, as mentioned above there is no warm up period meaning the device has a instant on/off capability with a programmable timer, as well as the ability to adjust output intensity from 0-100%. By using the Cool Cure 365 consumers are also using a far more "green" product for their spot curing needs as the LED technology is far more environmentally friendly then arc lamps.This type of technology would be great for narrow areas of spot curing needs by utilizing a 5 mm diameter standard light guide with a peak output of 367nm.
Our Cool Cure 365 is also backed by a 2 year labor and part warranty that is the longest in the industry. Stop by our website and curing document library
www.americanultraviolet.com
 to learn more about the specs of the Cool Cure 365 as well as all of our curing solutions.
---
American Ultraviolet Roll Coaters Featured in Screen Printing Magazine
We have received some great news this morning we have an editorial feature in Screen Printing Magazine and another publication they have The Big Picture coming out this month!

We have been given an editorial feature discussing one of our newer products: Large Format Roller Coaters or we also refer to them as AUV XL Coaters! These were designed specifically for use with graphics that printed with a large/wide flatbed printer. These also can work with a variety of types of ink including UV, solvent, or water based inks. The best part of this addition to our already diverse product lines is that this can allow our customers to improve profitability in either their current market or a new emerging market by curing larger areas and using our already high speed and quality designed equipment. It is always our goal to develop and engineer more products to meet our unique curing/coating customers needs!

Please take a moment and view our spread here! We are located on page 8 of the Editorial Focus! To learn more about Screen Printing Magazine, a premier printing resource for anything printing check out their website at www.screenweb.com (which is their online component) or follow the our link! We were lucky enough to have similar coverage in their Big Picture April Edition pg 46!

As always feel free to use our website as a resource for more information or contact us through the website, comment section, facebook, twitter, or linkedin!


---
Tony Bushman joins American Ultraviolet as Manager of Business Development, and Regional Sales Manager, for the Aetek UV Systems division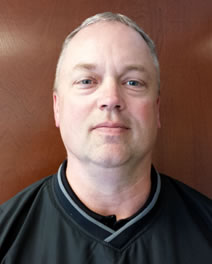 American Ultraviolet welcomes Tony Bushman as Manager of Business Development, and Regional Sales Manager, for the Aetek UV Systems Division. Tony has many years of valuable experience in industrial, construction and utility markets, including the position of Midwest Director for a water/wastewater treatment company that utilized UV for water disinfection. He has been in charge of, or part of, numerous product development teams over the past decade in the utility and industrial manufacturing markets.
Mr. Bushman has served on many national association boards, including the AWWA (American Water/Wastewater Assn. ), APWA (American Public Works Association), NRECA (National Rural Electric Cooperative Association – past Chair marketing committee), IECA (International Erosion Control Association – past chair standards), and WEF (Water Environment Foundation). He has also participated in RadTech, TLMI, and IMDA meetings and conferences. Tony brings a wealth of business experience to the Aetek-American Ultraviolet team, and looks forward to working with people throughout the ultraviolet curing markets.
Tony resides in Plainfield, Indiana with his wife and three children. He is the current Chairman of the St. Susanna School Commission, and a member of the Parish Council. He has been a Scoutmaster, or Assistant Scoutmaster, for 10 years with Boy Scouts of America's Hou Koda district. Tony is a member of CYO, and a past Msgr. Busald Award winner for outstanding service to the CYO of Central Indiana. He is also a long time member and supporter of the Optimist Youth Sports program.